Product Information
About Bamboo Flip Flops
Bamboo flip flops offered at various sandals stores and online stores such as Amazon and Ebay, are uniquely designed sandals that come in a variety of colors and sizes to suit everyone, regardless of the age, gender or the size of your feet.
First and foremost, the bamboo flip flops, comes in a delicate splash of colors that so comfortingly matches an exotic walk on the beach. However, depending on gender the colors do vary from men to women. While the soles are mainly made of delicate bamboo patterns, this unique array of colors that is so typical of bamboo flip flops is featured on the straps and on the rims of the flip flops.
Bamboo Flip Flops
Women's bamboo flip flops feature a splash of patterns of yellow, pink, lime, orange and turquoise. Some of the bamboo flip flops contain assorted exotic animal prints in bright fun neon colors: orange, purple, green, blue, yellow, black and red. For those who don't take a liking in loud patterns, there is a variety of bamboo flip flops that come with solid colors. For men, traditional masculine flip flops with solid colors are available. Colors in the men selection range from navy, black, grey to black/grey. Children bamboo flip flops feature the same colors as those of the women, but the combinations achieved with colors here is more extravagant and bold.
Bamboo flip flops comes in assortments of sizes, ranging from small fits (shoe size 6-7), medium fits (shoe size 7-8), large fits (shoe size 8-9) to extra-large fits (shoe size 10-11).
Bamboo Flip Flops Products Description
ergonomically designed for extra comfort
UK Size 7 Left only
Color: Brown
Shoes will be delivered within 2 days
Free Delivery for Local UK Customers
Bamboo Flip Flops Products Reviews
No reviews for flip flops bamboo shoes. Visit the store for more bamboo flip flop shoes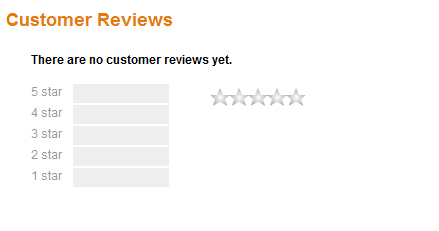 Buy New: £21.90